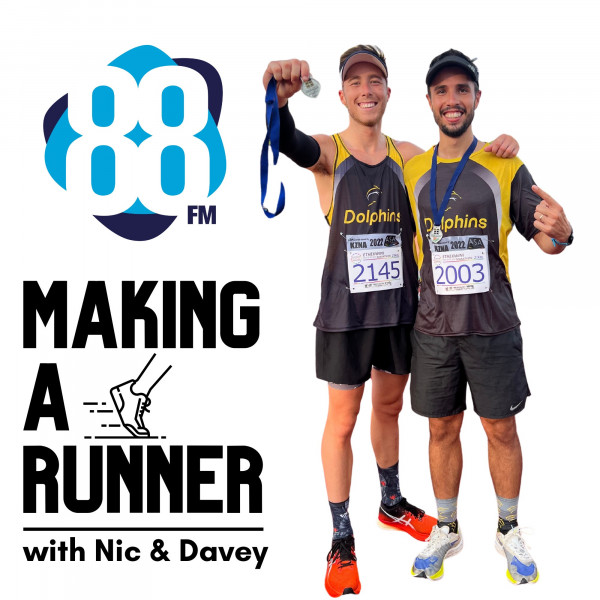 Episode 5 - Coaching a Runner: Catching Up with Nic & Davey
There are many ways to make a runner, and with technology being what it is today, you have tons of information on the subject of running readily available at your finger tips.

However, running is different for everyone and therefore every runner will respond differently to different training approaches - and then there are the universal truths that apply to everyone, like, "for every action there is an equal and opposite reaction."

Listen as Nic and Davey catch up - from Comrades training progress, to tips on the best way to improve your running (without necessarily becoming any fitter), to biomechanics, and the particulars of the running gait cycle... They discuss it all - plus, you're sure to have a laugh at Davey trying to make sense of Nic's Biokinetics talk.