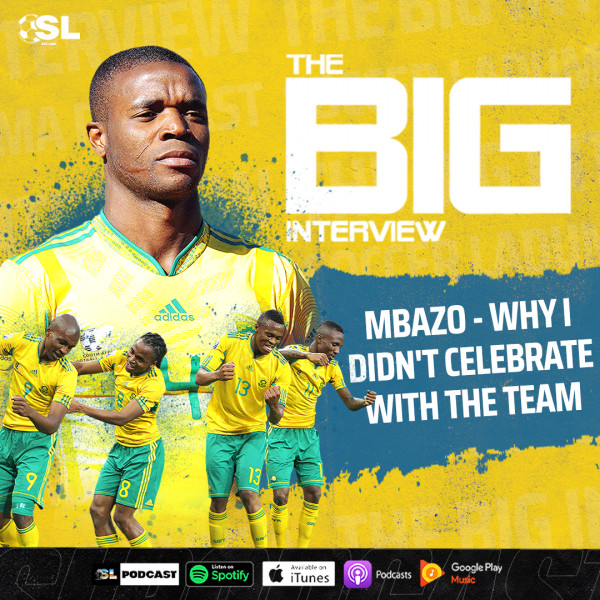 Mbazo - Why I Didn't Celebrate With The Team…
Former Bafana Bafana captain Aaron 'Mbazo' Mokoena joins the SL Podcast for the latest episode of the Big Interview. Being the most capped Bafana Bafana player is no easy task and Mbazo goes on to explain how he managed to accomplish that feat. He tells tales of what it was like to take over the captaincy armband from Bafana Bafana legend Lucas Radebe and what he spoke to Lucas about! Mbazo starts by explaining how European leagues and clubs have a higher level/standard of professionalism than South African teams.

The 41-year-old answers telling questions about why local representation in Europe is so weak compared to when he was there. He says "My generation, Fish, Radebe, and the late Philemon Masinga, mentally we were strong. This generation isn't and they are lost." Mbazo also says that right now, "looking at the current crop of players, nobody is good enough to play for clubs, like Ajax or Blackburn, the clubs I played for."

In the latest episode of The Big Interview, former Bafana Bafana captain Aaron Mokoena discusses his life's journey from the day he left the country. The Axe explains the difference between development structures in South Africa compared to that in Europe. Mbazo describes the opening match of the 2010 Fifa World Cup and why he chose not to celebrate after Siphiwe Tshabalala's incredible goal.