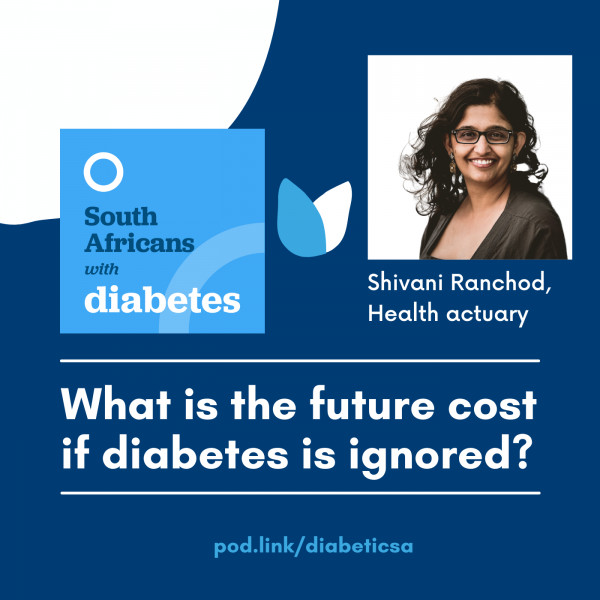 S2E04 What is the future cost if diabetes is ignored?
We need to look at what the future looks like if we don't do anything.

With 85% of South Africans accessing healthcare in the public sector, half of all people with diabetes undiagnosed and 2 in 3 South Africans on track to develop diabetes (in the prediabetes range), we should all be talking about diabetes. Add in the fact that it's the leading killer of women in SA, and it should be front page news! And yet, it isn't. We speak to Shivani Ranchod, a health actuary with a deep commitment to South Africa's health sector, about the future cost if diabetes is ignored.

There are big, underlying systemic features that drive diabetes that we're not actively engaging with. What does this mean, and what can we do about it? We spell it out in plain English, and figure out what we - as people with diabetes - should be doing to help the situation.

This is an unmissable episode if you care about diabetes in South Africa.