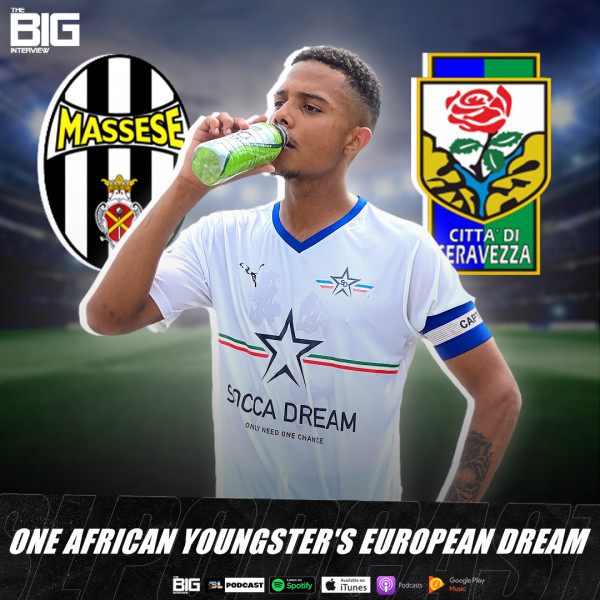 One African Youngster's European Dream!
It is every young footballer's dream to make it big in Europe and all it takes is one opportunity; that's exactly what came the way of 21-year-old Kaylen Henwood. The Eswatini-born youngster has recently made his way to Italy thanks to the fine work of Socca Dream. Henwood is set to trial for Serie D clubs Seravezza Pozzi Calcio and US Massese 1919. Speaking on the SL podcast, Henwood says that this has been his lifelong dream since he was six years old.

Henwood started off playing soccer on the wing, with the option to play as a striker and as he developed and matured as a player, he shifted into a holding midfielder, having the ability to control the game with his accurate passing and laser-like vision. Kaylen has been training in the meantime to keep fit before his trials commence in a few weeks.

On the latest episode of the Big Interview, Eswatini-born youngster Kaylen Henwood joins the SL Podcast to discuss the trials he is set to have for Italian clubs Seravezza Pozzi Calcio and US Massese 1919. Kaylen speaks about how this opportunity is once in a lifetime.