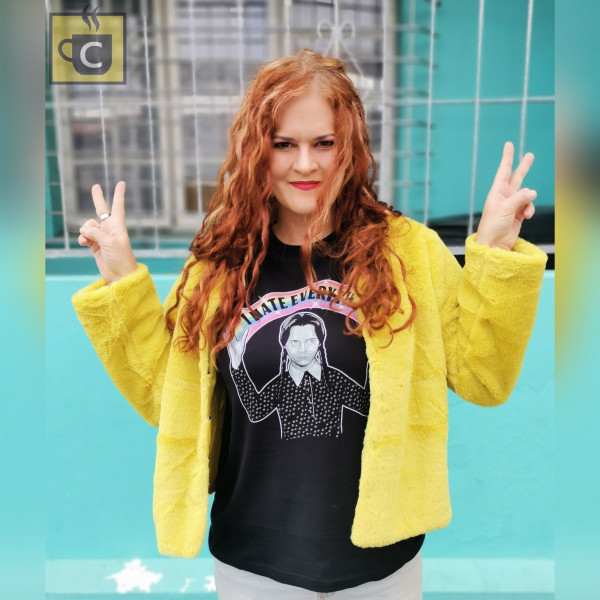 Season3: EP6: Santoni Engelbrecht, Survivor SA castaway and Owner of Kwaito Koeksister
In this episode we're in conversation with Santoni Engelbrecht, the former Creative Director of eNCA, Survivor SA castaway and Owner of Kwaito Koeksister.

After being retrenched at the news channel, Santoni put her focus on her passion, her online clothing store, Kwaito Koeksister. The online store has become a favourite with the quirky dressers out there. She grew the business through Instagram and as fans will know, it's not only known for its clothes and accessories, but also for the daily memes they share on their Stories; so much so that people stop her in the street to discuss this. Santoni is also the main influencer and face of the brand, learning what resonates with their audiences as she goes. Being a castaway on Survivor SA also had a big impact on her brand as an influencer but also the bottom line of the business.

Grab a coffee and listen as we discuss:

• The importance of knowing what your audience wants in terms of content and keeping to your brand values
• Being brave and trying new content formats and see what works and what fails as a brand
• The value of forming a relationship with your consumers
• The cost effectiveness and overall impact of influencers vs traditional marketing
Listen to the episode here: https://band.link/coffeeconversations

Please remember to subscribe to the podcast and share.

This episode is brought to you by theSALT, the first to market nano influencer channel in South Africa and part of SA's #1 influencer marketing group, Nfinity.

Coffee Conversations about Influencer Marketing podcast is available wherever you find your favourite podcasts.

Subscribe to Nfluential's newsletter to stay updated here https://bit.ly/2DxoDC9 and follow us on Twitter at https://twitter.com/NfluentialSA and LinkedIn https://www.linkedin.com /company/nfluentialsa.