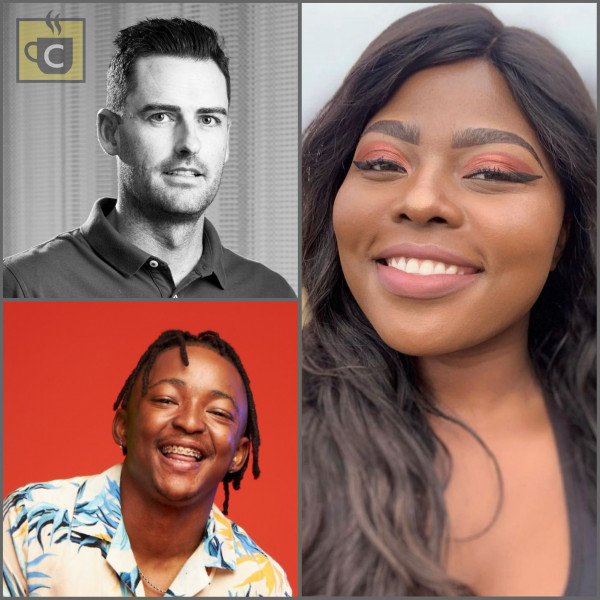 Season3: EP4: The evolution of TikTok and short-form content
In this episode we're in conversation with Nathan Molefe and Hallebberry, 2 of South Africa's most successful TikTok creators; and Greg Bailie, Head of Growth at Webfluential. We discuss TikTok from a creator's point of view and how brands can use TikTok to reach their audiences effectively.

Grab a coffee and listen as we discuss:

• The power of finding your niche on TikTok
• How TikTok has evolved over the last couple of years
• The metrics we are able to measure these days
• The importance of aligning with the right creators for influencer campaigns on the platform
Listen to the episode here: https://band.link/coffeeconversations

Please remember to subscribe to the podcast and share.

This episode is brought to you by theSALT, the first to market nano influencer channel in South Africa and part of SA's #1 influencer marketing group, Nfinity.

Coffee Conversations about Influencer Marketing podcast is available wherever you find your favourite podcasts.

Subscribe to Nfluential's newsletter to stay updated here https://bit.ly/2DxoDC9 and follow us on Twitter at https://twitter.com/NfluentialSA and LinkedIn https://www.linkedin.com /company/nfluentialsa.