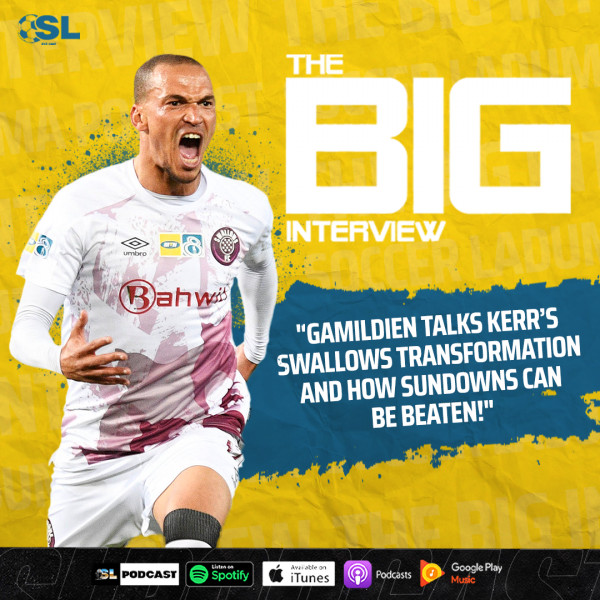 "Gamildien Talks Kerr's Swallows Transformation and How Sundowns Can Be Beaten!"
Having spent a decade representing clubs in the top flight of South African football, season veteran Ruzaigh Gamildien joins the SL Podcast's Big Interview to discuss his career right from the beginning in 2010. Gamildien tells us his story from how he first fell in love with the beautiful game, to finding an agent to making his PSL Debut. The Swallows FC talisman takes the SL Podcast on a journey through his mind; he lets us know how he managed to stay in the top flight and constantly perform for close to 10 years. Ruzaigh also answers a few burning questions relating to the current DStv Premiership season and how league leaders Mamelodi Sundowns can be beaten. The 32-year-old also breaks down the changes that newly appointed Swallows coach Dylan Kerr has implemented.

On the latest episode of the Big Interview, Swallows FC and PSL Veteran striker Ruzaigh Gamildien joins the SL Podcast to discuss how his career started, to present, to his goals for the future. The 32-year-old gives his insight on how Dylan Kerr is changing things up at the club and the striker also explains that Mamelodi Sundowns can be beaten!