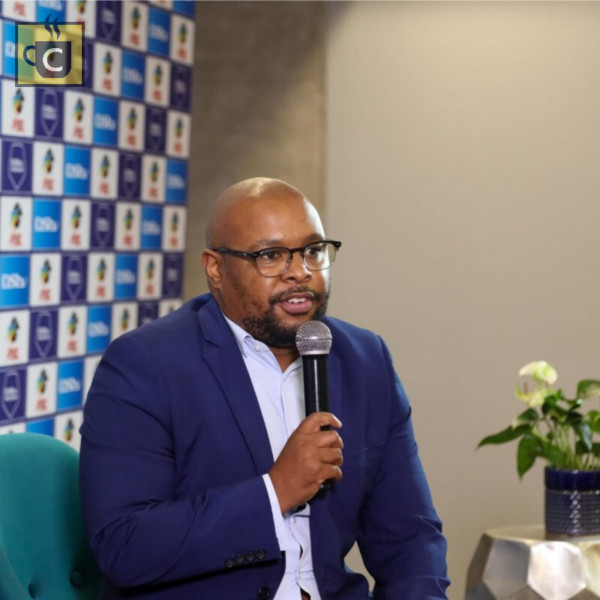 Season3: EP2: Ntsika Msuthu, Manager: Sponsorship, PR and Brand Engagement at MultiChoice
Today we're in conversation with Ntsika Msuthu, the sponsorship, PR and Brand engagement manager at MultiChoice. He is a seasoned communications and sponsorship professional with over 15 years of experience in crisis management, media liaison, sponsorship, and campaign management, reputation management, and communications strategy development.

Grab a coffee and listen as we discuss:

• How DStv had to change tact when lockdown hit right after it took over the Premier Soccer League and had no access to on the ground activations
• The brand's first experience of leading with influencers on a marketing campaign
• Why sparking authentic conversations on campaigns are important
• How using South African soccer fans was a big part of the Babize Bonke campaign

Listen to the episode here: https://band.link/coffeeconversations

Please remember to subscribe to the podcast and share.

This episode is brought to you by theSALT, the first to market nano influencer channel in South Africa and part of SA's #1 influencer marketing group, Nfinity.

Find out more about Ntsika on LinkedIn here: https://www.linkedin.com/in/ntsika-msuthu-6b912618/

Coffee Conversations about Influencer Marketing podcast is available wherever you find your favourite podcasts.

Subscribe to Nfluential's newsletter to stay updated here https://bit.ly/2DxoDC9 and follow us on Twitter at https://twitter.com/NfluentialSA and LinkedIn https://www.linkedin.com /company/nfluentialsa.