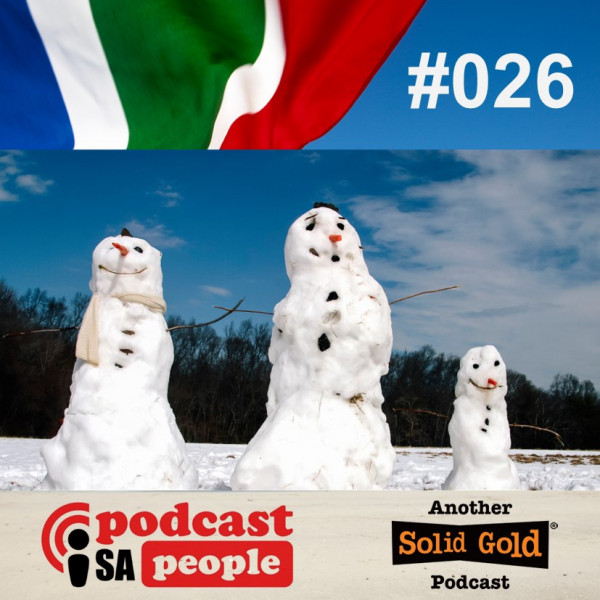 #026 But Baby, it's Cold Outside…
And inside too! But we'll warm you up

The coldest winter in years, and hopefully the Goldest Olympic Games!

And it's wild that the wildflowers have started in Namaqualand already…

What's the Hot news abounding on SAPeople.com? Well, listen here and get the latest good news and news of and from Saffers abroad from Jenni in Antibes and Melle in JoFreezingBurg.