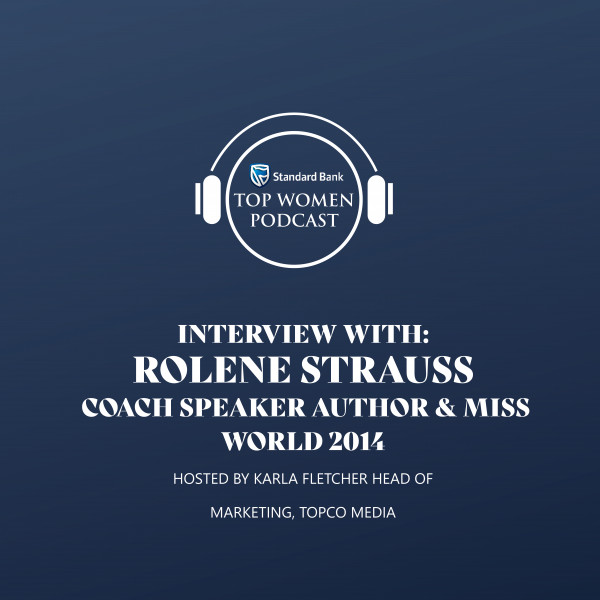 Rolene Strauss inspires women in SA: "Self-confidence is key to personal growth"
Rolene Strauss's life, since winning Miss SA and being crowned Miss World in 2014, has been one of total transformation. A leading woman in many spheres, Rolene's initial passion was Medicine, which she studied before getting married and becoming a mother. For Rolene, family comes first, thus, she understands the many roles women have to juggle on a daily basis whilst trying to achieve all the goals they've set for themselves. She believes that if she opens up about her self-confidence journey and shares valuable insight, many women will be able to uplift themselves and find their true purpose in life, living unapologetically and being the best version of themselves.

In this week's Standard Bank Top Women podcast, Karla Fletcher, the Head of Marketing at Topco Media, sits down with Rolene for a motivational discussion surrounding women rediscovering self-confidence, changing the narrative, and how women in South Africa can equip themselves to successfully climb the ladder towards positive leadership. Rolene provides key insight into maintaining a work/life balance, getting the most out of your personal growth journey, and overcoming stereotypes and domestic gaps.