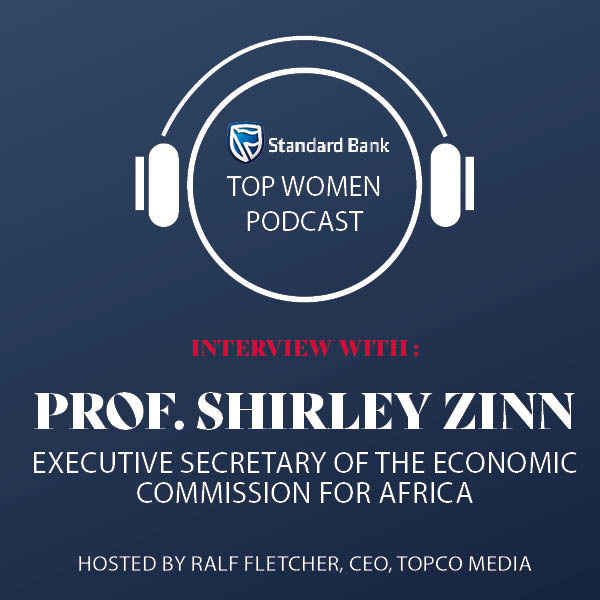 'We are human after all' - Prof Shirley Zinn discusses growth, generosity & how to live a purposeful life
Born and raised in the Cape Flats area, Professor Shirley faced many challenges, but defied all odds, obtaining an M.Ed from the University of the Western Cape, and eventually completing a PhD at Harvard University. She successfully transitioned into the HR space, working as the Group Executive for HR at Nedbank and HR Director at Standard Bank South Africa. In 2008, Shirely was awarded 'Top Business Women of the Year' at the annual Top Women Awards. Today, she is a Consultant, running her own business, and is the published Author of Swimming Up Stream (2015) – a must read which truly inspires human endeavour. Shirely is incredibly passionate about leadership, equality and empowerment - a passion which informs her strong work ethic.

In this week's Business Unusual podcast, Karla Fletcher, Head of Marketing at Topco Media, engages in conversation with Prof Shirley Zinn for an incredibly motivational talk on 'purpose-driven, value-based leadership', and making a lasting, positive impact on society - and Africa at large. Shirley addresses new leadership paradigms, the growing importance of developing 'soft skills', practicing gratitude in all spheres of life, and committing to constant self-improvement.