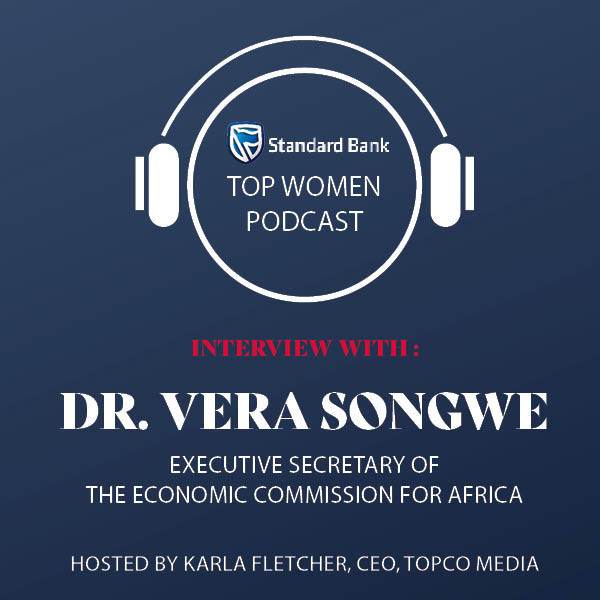 Women Need More Access! - Dr. Vera Songwe highlights economic harmony & gender peace goals
Born in Kenya, Dr. Vera Songwe is a highly regarded economist and banking executive, with a long history of providing policy advice on development and a wealth of experience in delivering development results for Africa, as well as a demonstrated strong and clear strategic vision for the continent. Vera took up the role as the Executive Secretary of the Economic Commission for Africa (ECA) in August 2017 - at the level of Under Secretary-General. Dr. Songwe has, to date, published multiple resources and policy ideas on development and economic issues.

In this week's Business Unusual podcast, Karla Fletcher, Head of Marketing at Topco Media, engages in conversation with Dr. Songwe for an incredibly insightful discussion on Digitalisation in Africa, Gender Peace, and creating better access for all. Vera addresses the need to accelerate women in Africa, young girls having access to good mentors, Identity and registration issues, and formalising the African economy.