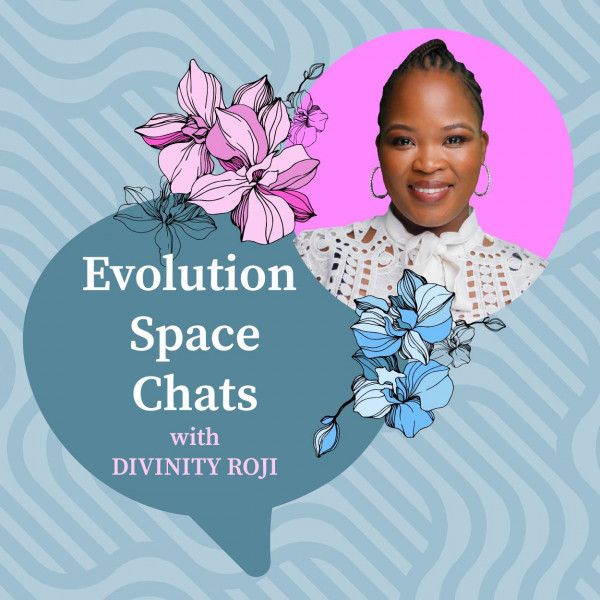 Evolution Space Chats with Divinity
It is in our stories that we see each other, Evolution Space Chats is where we get to travel to different places through conversations , where we find pieces and parts of us in others that bring us back home better and whole.

With different guests each week, we dig deep and engage in their experiences, how those have affected their lives ,mental state ,wellness and how they are practically not only continuously showing up but holding up space for others.

May you with each story know that you are not alone, that you are the hero of your life, worthy, able and good enough. To get up every day equipped and encouraged to go on whole heartedly.