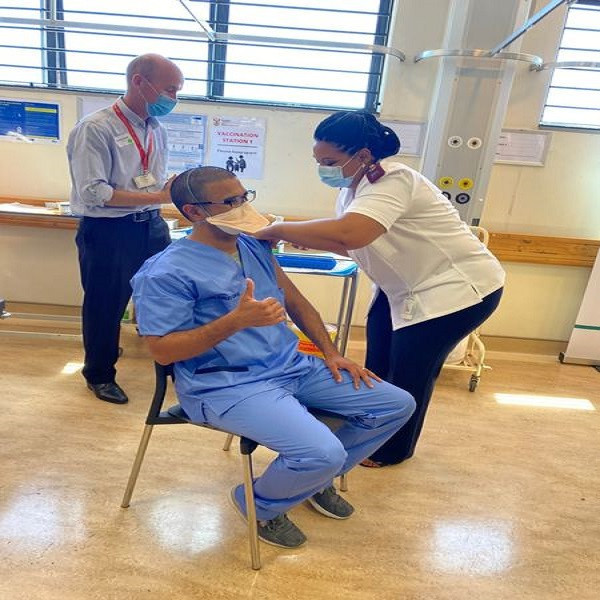 Dr Anees Ismail: I woke up feeling grateful this morning after receiving the vaccine
In a historic moment for South Africa, President Cyril Ramaphosa, along with Health Minister Zweli Mkhize received his COVID-19 jab. Not far behind was Melomed Emergency Unit head, Dr Anees Ismail.

Dr Ismail joins us online to share with us his experience being amongst the first to be vaccinated in SA.

A glass cubical in Khayelitsha District Hospital's Trauma unit is where the first round of vaccines was administered.