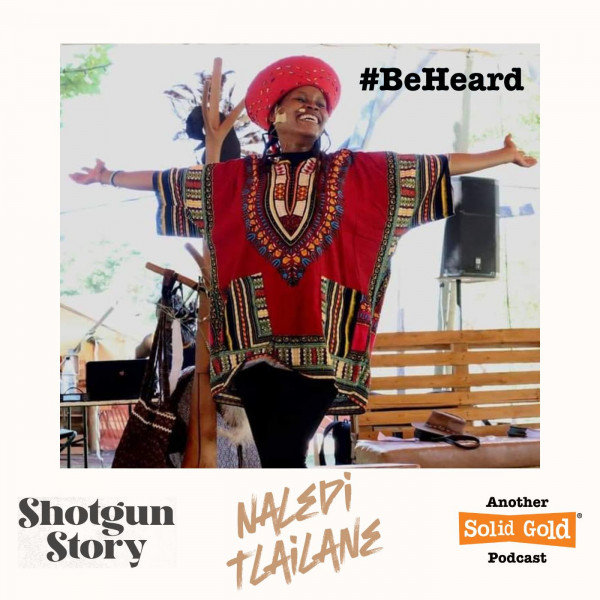 #040 Music saves lives | Naledi Tlailane
A reminder to follow your own vision and trust yourself. You are important.

If you're in the entertainment industry, chances are you took a real knock over the past two years! But Naledi Tlailane reckons that the thick skin that entertainers have had to develop from a career full of auditions (and subsequent rejections) helped prepare them for the ultimate "No" of the COVID-19 lockdowns.

Naledi Tlailane is an actress, storyteller, presenter, voice artist, and aspiring documentary short filmmaker. She's an art and drama practitioner mostly working with children from underprivileged communities and uplifting our environment.

This week's episode is a small window into the life of a high-energy performer who gets to explore her goofy side in her drama work. Recorded sometime last year, Naledi and I chatted about creativity as a survival instinct, rejection as a tool for resilience, the importance of remembering where you started and WHY you do this!

We also talk a little about the slow unfurling of the music scene post-covid, and how EVERYBODY should stay creative, whether or not it's your job.

"Ethereal" by Rikus Nieuwenhuis (Karmic Kick). Music used with permission from the rights holder.