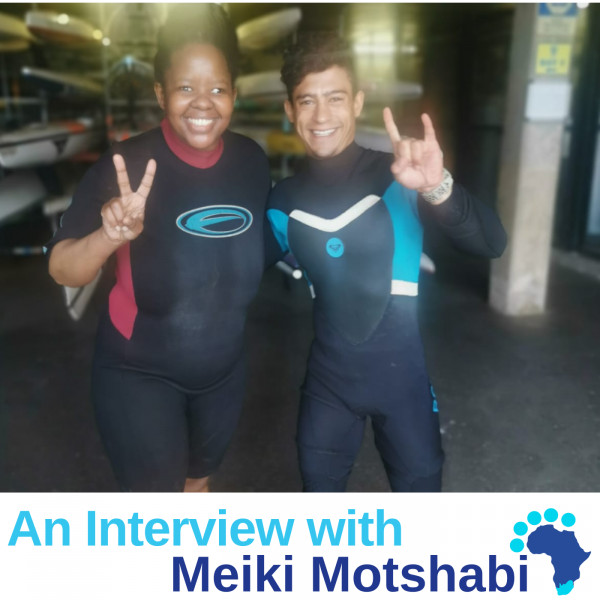 55 - Meiki Motshabi
In this episode, our host, Lois Strachan, chats with Meiki Motshabi.who learned to swim as a visually impaired adult. We will hear about her love of water sports and her swimming adventures.

Today's travel quote is by Rabindranath Tagor: "

This episode was edited by Craig Strachan using the Hindenburg software. Credits read by Musa E. Zulu.