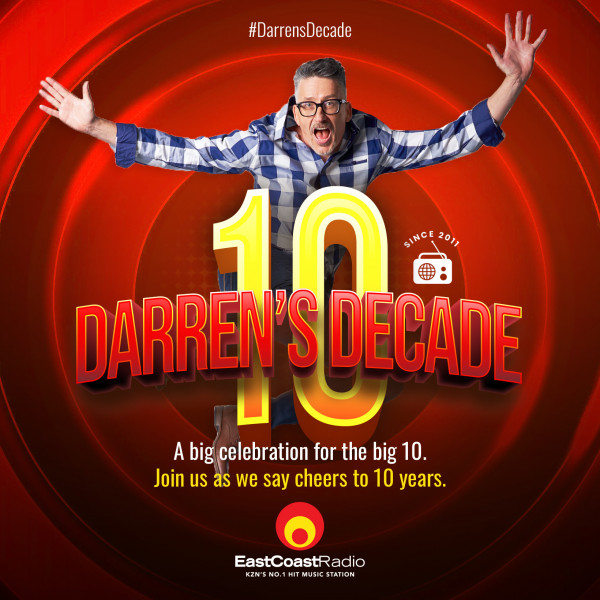 Darren's Decade
They've influenced him and he's influenced them and without each other, Darren's Decade at East Coast Radio would've looked very different. Have you ever wanted to really get inside the mind of Darren Maule and listen to him open up about his past? This incredibly powerful 10-part podcast series will document Darren's journey as he sits down with the people who have seen him through the best and worst times in his life.

You're guaranteed to find yourself feeling amused, emotional, curious, intrigued and so much more when you join Darren in conversation with his charismatic guests.

Don't miss out on this exclusive 10-part podcast series in celebration of Darren's Decade at East Coast Radio.