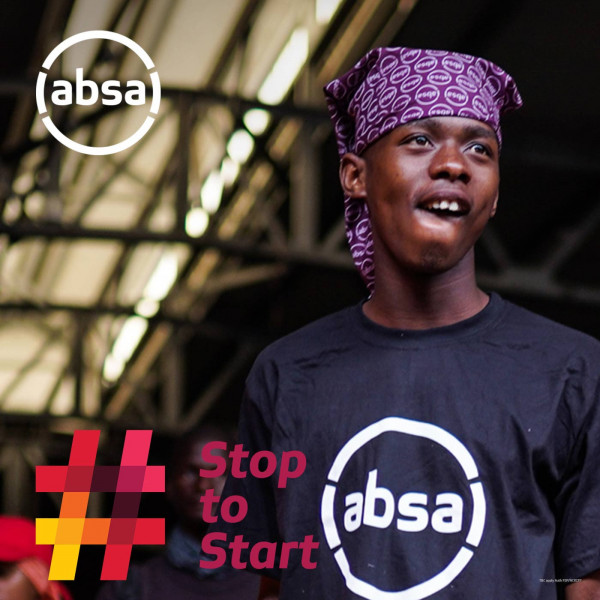 #StopToStart with Absa
Many South Africans have a loved one whose life has been impacted by sexual and gender-based violence (SGBV) – making it a cause close to our hearts. The spate of senseless killings that dominated headlines and led to the countrywide #EnoughisEnough, #AmINext? marches, while tragic, have also had a positive outcome: raising much-needed awareness and changing the very conversation surrounding this social ill.

More and more, the conversation shifted from what girls and women could do to avoid becoming victims of this violence to how we as South Africans could collectively do to equip boys to become better men. It became widely acknowledged that we all have a role to play in empowering young men and turning their possibilities into action as the future leaders of our country.

#StopToStart is the evolution of Absa's commitment to being an active part of the solution in the fight against gender-based violence in our country. The first step in this journey was the bank's #StopToStart platform, which drove awareness and got South Africans to take notice of gender-based violence issues.

More than 1000 young men and their teachers were positively impacted by this initiative, proving again that Absa is a purpose-led organisation that brings possibilities of their customers and the communities where they operate, to life.

Gareth Cliff spoke to key stakeholders at the Soweto-leg of the activation to find out more about this initiative.