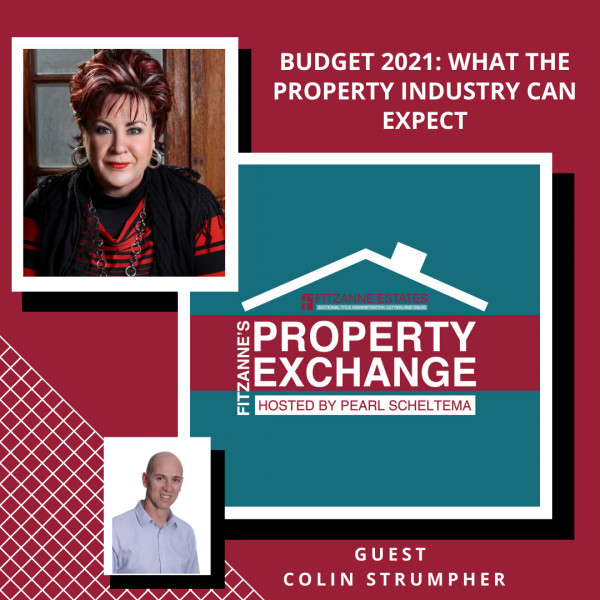 Budget 2021: What the property industry can expect
As we await the National Budget Speech later this month, many investors and roleplayers in the real estate industry are holding their breath to gauge the year ahead. A tumultuous 2020 left many feeling hesitant and we're seeing a strong sense of cautious optimism as we head towards the new financial year.

At the core of many investors' concern is the expected impact of continued lockdowns and costs involved with a vaccine rollout. Tax implications and affordability are front of mind, as there's no telling when things will start to regain a semblance of normality. If the second half of 2020 is anything to go by, we can expect a continuing trend towards first time buyers entering the buyers' market within the entry-level sector.

Pearl Scheltema, CEO of Fitzanne Estates, interviews Colin Strümpher, BetterBond Sales Manager: Western Cape. They discuss the possibility of an increase in the lending rate and offer advice to property investors and new buyers in terms of securing their investments, affordability and pre-qualification for new bonds.