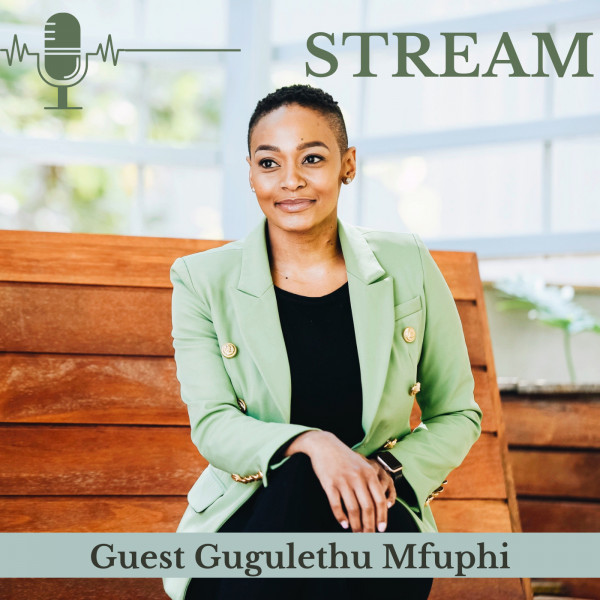 #11 Gugulethu Mfuphi - Female leader in strategic conversations
Gugulethu Mfuphi - an award winner and a well-versed orator, with plenty of experience in front of cameras, behind the microphone and addressing many diverse audiences.

Our host Ondela Mlandu chats to Gugulethu about the challenges of her career and how experiencing rejection early on led her to discover her true calling and crafting a niche for herself.

Gugulethu has also served as an experienced Conference Chair, Panel Discussion Moderator and Programme Director, at various industry gatherings that impact the many business and investment landscapes.

Having previously worked for other institutions like Talk Radio 702, SAfm, Lotus FM and The City Press Newspaper, through their affiliation with Moneyweb Gugulethu has gained a wealth of experience in financial journalism through radio, TV, print and online media.

Sponsor: Local online furniture and decor boutique Palmy Living. Create a home worth escaping to and visit palmyliving.com to shop online.