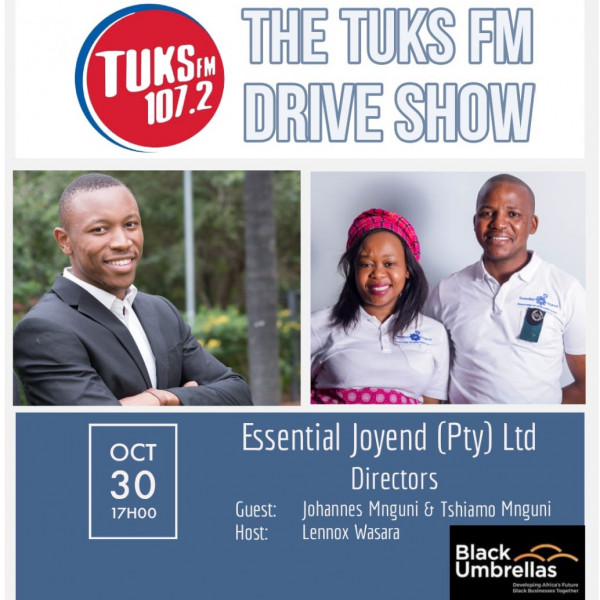 Black Umbrellas - Johannes Mnguni & Tshiamo Morake of Essential Joyend Pty Ltd Interview
Johannes Mnguni
Operations Manager
Essential Joyend PTY LTD
A passionate engineering champion, with gained experience across various fields of engineering. He displayed courage for leadership by offering guidance, discipline and shared experience. He has experience in Manufacturing, Maintenance and Quality Assurance. He served as a tradesman, a Technician and quality practitioner for various engineering companies. He is driven by innovation, change is Good but continuous change is superior.

Tshiamo Mnguni
Human Resource and Finance Manager
Essential Joyend PTY LTD

Self Driven and motivated individual who aims to revolutionise the engineering and mining spaces. She has gained experience in business administration and payroll management. Her love for people and compassion for finance qualified her to be a leader in HR and Finance for Essential Joyend. She is powered by compassion, Love is life but true love is within actions.