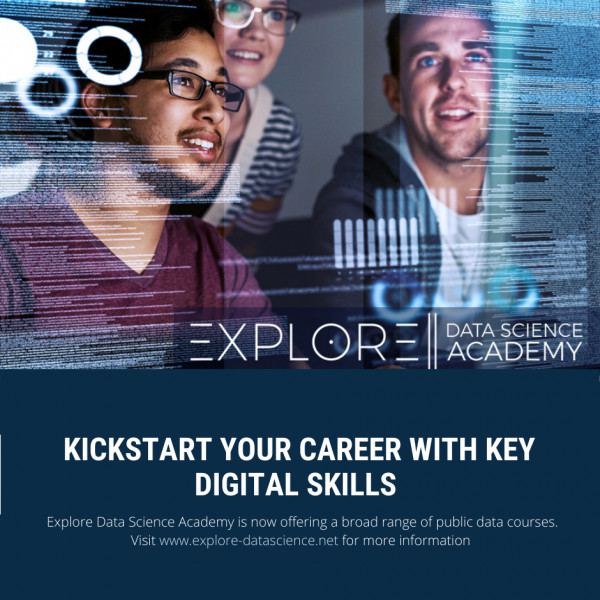 Interview with Shaun Dippnall, co-founder and CEO of EXPLORE Group
Lebo chats to Shaun Dippnall, the co-founder and CEO of EXPLORE Group, a portfolio of data science businesses that deliver a combination of projects, consulting and skills to both South Africa and global businesses in an inclusive, innovative and creative way.

Accelerated demand for data skills that organizations need to thrive in the digital age are now included in a range of public courses offered by the Explore Data Science Academy in 2021. These include Data Analytics, AI for Machine, Learning, Business Intelligence and Software Engineering. The broad categories taught are NANO-Qualifications and
Digital Skills and within each of these a wide variety of options are available.
To find out more about EXPLORE, the innovative new set of digital courses available in 2021 and details of the Explore loan arrangement, go to http://www.explore-datascience.net. Terms and conditions apply.