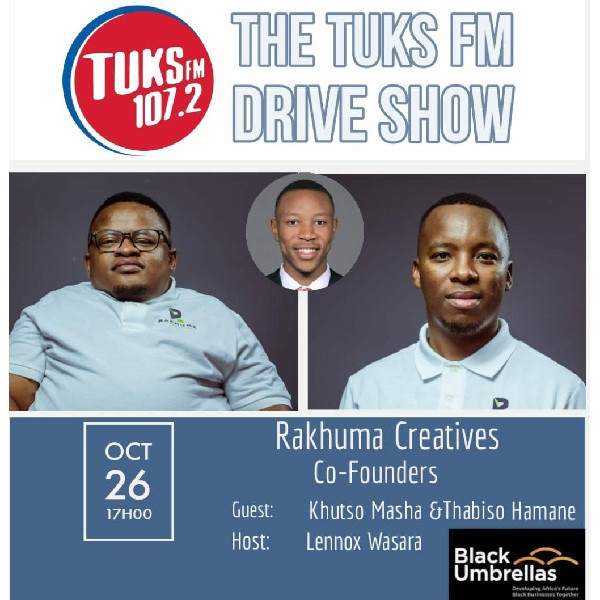 Black Umbrellas - Khutso Masha & Thabiso Hamane of Rakhuma Creatives Interview
Director, General and Marketing Manager of Rakhuma Creatives with 12 years experience in the business field. Thabiso holds multiple certificates in business management and has been a director of Rakhuma Creatives a graphic Design and Branding company since 2013. Khutso Masha is a seasoned Graphic Designer, co-founder and director of Rakhuma Creatives.
Though wheelchair bound, his passion and hard-working attitude coupled with over 10 years' experience in the design and printing industry adds value to our core products and services, and is one of the pillars the rests upon.