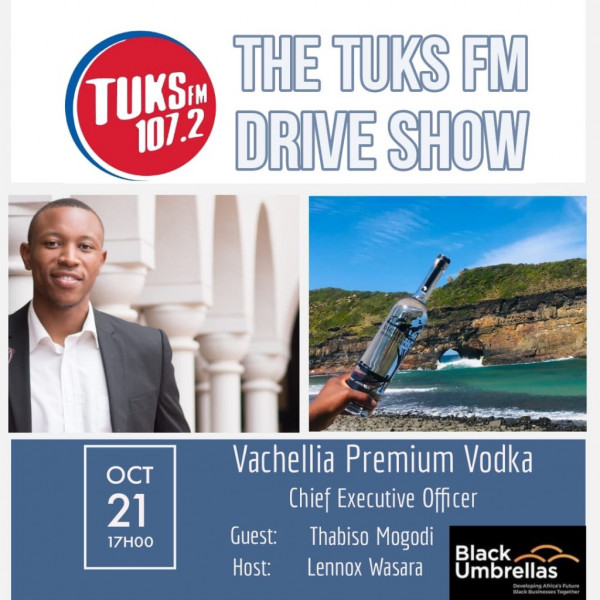 Black Umbrellas - Thabiso Mogodi of Vachellia Premium Vodka Interview
Aged 24, Thabiso is one of the two founding partners of Africa's leading luxury vodka brand, Vachellia Premium Vodka.
Motivated and highly driven, Thabiso is a strategic thinker with superior leadership traits and serves as the company CEO.
Thabiso has previous working experience in sales and marketing and there learned skills that will certainly come handy in the driving and growing of Vachellia.