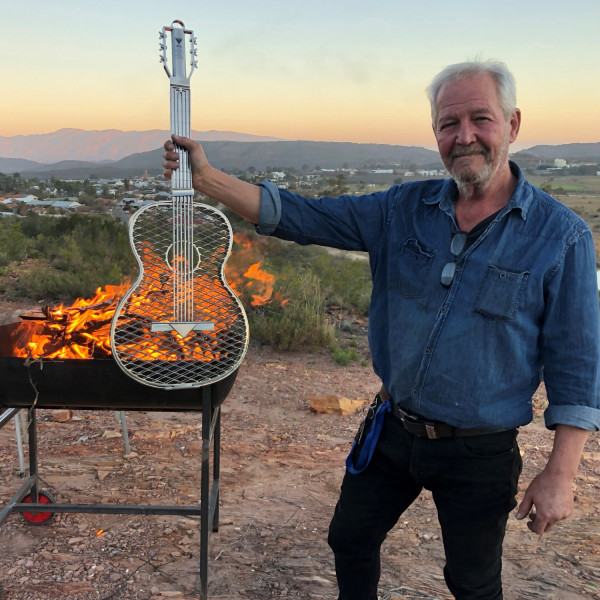 A Karoo cowboy, a rock star and a guitar-shaped braai grid
In 2018 Bert Lintvelt, a Klein Karoo cowboy from Ladismith, forged rocker Willim Welsyn a unique birthday gift: a guitar-shaped braai grid. After boasting on social media with his Braaikaaster all of Willim's fans wanted one. Without consulting Bert, Willim and his sister Zazzie B van Rooyen took 10 orders.
Fed-up with working behind his computer screen, Bert accepted the challenge, stepped-up to the anvil and moved into the garage. After sleepless nights he poured his blood, sweat and tears into sculpting those first 10 mild steel Blitzkriek Braaikaasters. And so it began. Willim joins Brent in the latest Good Things Guy podcast to talk about the story behind this incredible braai grid - and his lofty dreams for the team.