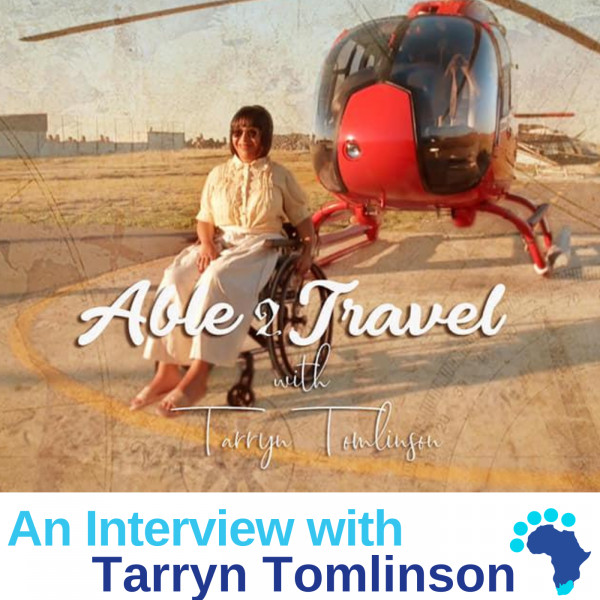 38 - Able2Travel with Tarryn Tomlinson
In part 2 of the interview with Tarryn Tomlinson, host Lois Strachan chats with her about her company, Able2Travel and the work she is doing in the tourism and hospitality industries.

Tarryn is a writer for Mango Airline's magazine, a consultant on accessibility within the tourism industry, and the founder of an organisation helping underpriviliged children with music and art therapy.Tarryn is also a wheelchair user due to rheumatoid arthritis since the age of 19 years old.

Watch the Promo video for Able2Travel:

A reality travel and lifestyle show. Exploring adventure, culture, food and wine, luxury spaces, almost impossible life quests for most...
But not for this girl who just so happens to be in a wheelchair.

https://youtu.be/Pu23XE0XCqI

"Wherever you go, go with all your heart." Confucius

This episode was edited by Craig Strachan using the Hindenburg Software. Credits read by Musa E Zulu.