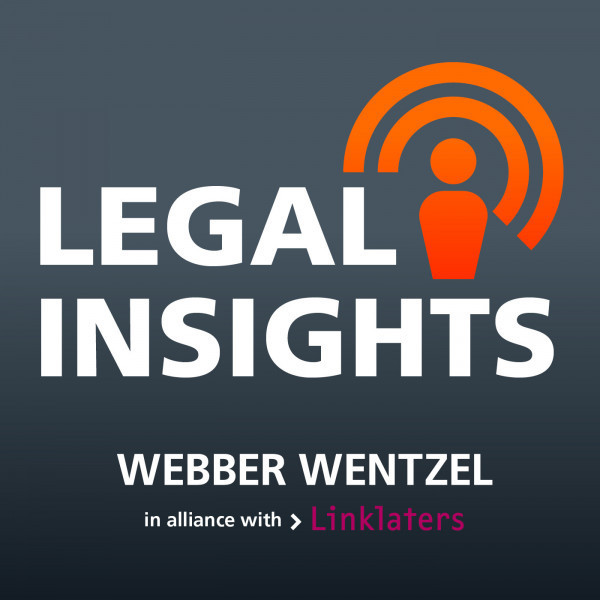 The Effect of Covid-19 on the TMT Sector
Webber Wentzel has recently launched Webber Wentzel Legal Insights. The first series on the channel relates to the effect of the Covid-19 outbreak on various sectors. This episode recorded last week gathers insights from several Webber Wentzel experts who seek to unpack issues related to tracking and tracing; workplace well-being and employees; technology opportunity; fake news; the ability to resolve disputes through the courts as well as e-payment systems and government endeavors to build these platforms and finally issues related to tax.

Webber Wentzel's legal experts from this episode: Nozipho Mngomezulu, Dario Milo, Leanne Mostert, Dawid De Villiers, Cor Kraamwinkel, and Shane Johnson.

Executive Producer: Paula Youens.
Host: Toby Shapshak.
This podcast is produced for Webber Wentzel by Volume.