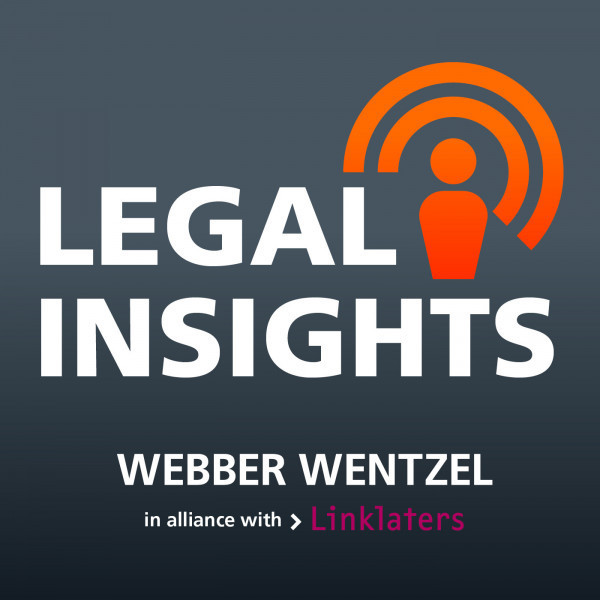 Media Law: Media Ethics - Episode 4
This is Webber Wentzel Legal Insights' series on Media Law hosted by Dario Milo.

In this episode we are going to be looking at Media Ethics - issues such as self-regulation, rights of reply, verification, privacy and public interest and ethical regulation of online speech.

Dario's guests are Press Ombudsman Pippa Green and Associate Professor of Journalism at Wits, Dr Glenda Daniels.

Green holds an MSc in journalism from New York's Columbia University and has held many senior editorial positions in both print and broadcast media as well as being a member of the SABC board between 2010 and 2013.

Daniels joined the Department of Media Studies at the University of The Witwatersrand in 2015.

Executive Producer: Paula Youens.
Host: Dario Milo.
This podcast is produced for Webber Wentzel by Volume.