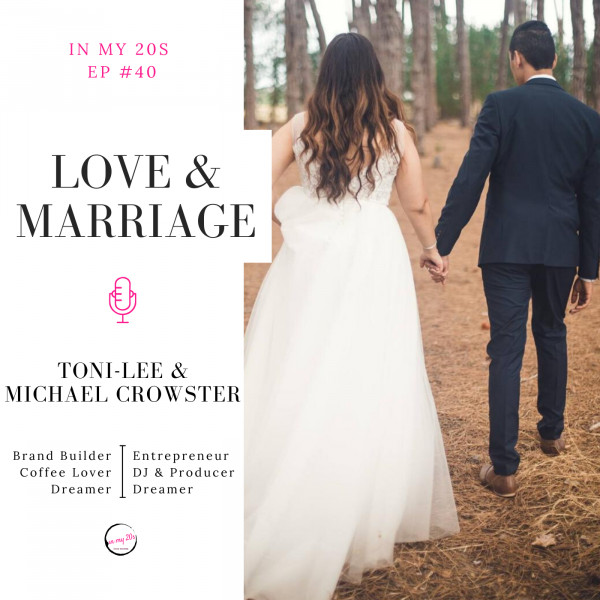 Love & Marriage featuring Toni-lee & Michael Crowster | In My 20s #40
It's all LOVE on this episode of the podcast, as Toni-lee Crowster and Michael Crowster chat about the essence of love and marriage in their 20s.

This is a historic episode for the podcast as it's our first recording with two people.

The "In My 20s" podcast is an honest conversation on self-discovery featuring the next generation of leaders in their respective industries. Each episode brings a unique perspective on topics impacting the lives of various individuals as they navigate life, love, work, purpose and the the quarter life crisis.