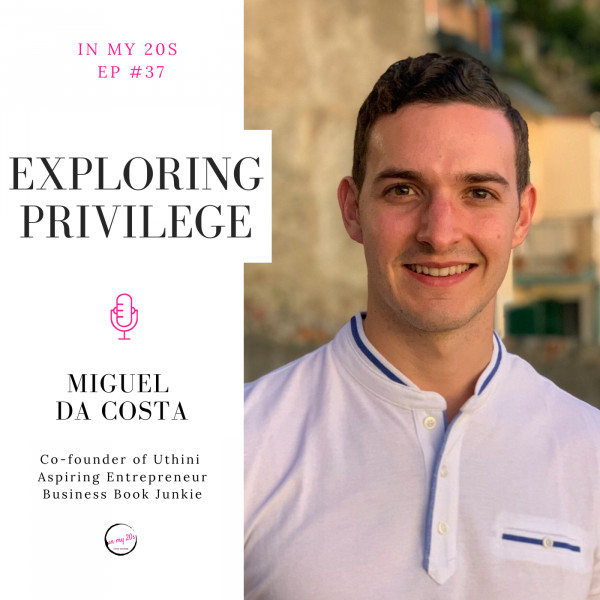 On Exploring Privilege featuring Miguel Da Costa | In My 20s #37
Episode 37 of the "In My 20s" podcast titled "Exploring Privilege" features Miguel Da Costa who shares his personal journey to understanding privilege. He speaks about white privilege, white-male privilege and how we need to make more effort to call out discrimination and racism in the world.

The "In My 20s" podcast is an honest conversation on self-discovery featuring discussions with people in their 20s who are navigating various aspects of their lives.