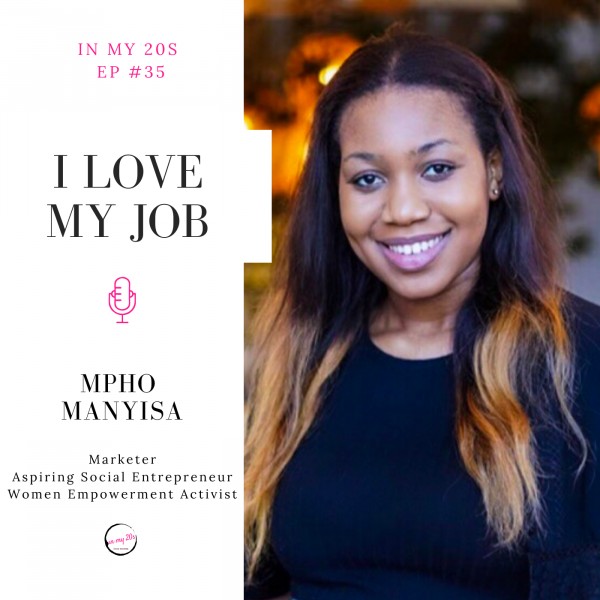 I Love My Job featuring Mpho Manyisa | In My 20s #35
Episode #35 of the "In My 20s" podcast features Mpho Manyisa (@mphoxo) who expresses her appreciation of working for a company that looks after her career growth as well as her mental and physical well-being. She also opens up about her experiences as a 20 something year old and the lessons she's learned thus far.

The "In My 20s" podcast is an honest conversation on self-discovery featuring the next generation of leaders in their respective industries. Each episode brings a unique perspective on topics impacting the lives of various individuals as they navigate life, love, work, purpose and the the quarter life crisis.