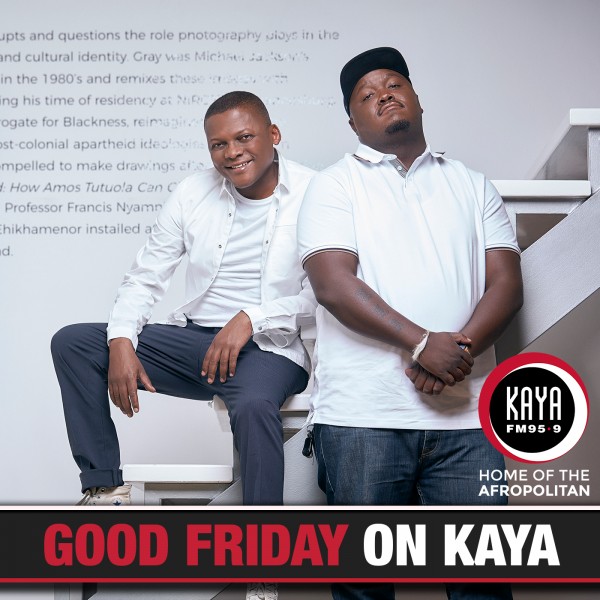 Blom Blom with Kgomotso Matsunyane
One of her first jobs was at Kaya FM in 1998 as producer of the station's breakfast show. Went on to host it (Years later though – Good Morning Gauteng)

Her favourite building... The Carlton Centre, for sentimental reasons. Her mom used to take her to Wimpy at the Panorama as a special treat.

She think politics... Should not be left up to politicians. When they're good they're great, but when they're bad they stink.

The house she grew up in... 2044 Zone 9 Meadowlands and 1515 Dube in Soweto. They looked so huge before, but now they look tiny.

Her first primary school... Was Emelang Lower Primary School in Zone 9.

Parents... Divorced when I was four and I lived with my mom who, in true darkie fashion, is my hero and I put her on a pedestal. My father died in 1997, but I loved him best for not ever being pretentious. When his peers were into jazz, he was rocking to Ladysmith Black Mambazo.

You may not know it, but she's not good at... Cooking. In fact it would be fair to say that I'm pretty useless in the kitchen. I can chop, but I can't cook to save my life.

What she doesn't like about herself... I have a lousy temper, eish...

Her nightmare... Being trapped on an island with religious zealots.

Happiest day of my life... When I graduated from university. I had made my first real dream come true and my mother came to my graduation in the US (Carleton College, Minnesota).

Book that changed her... The biography of Malcolm X by Alex Haley.

What keeps her awake at night... My bloody insomnia. Does anyone have a non-medical (or alcoholic) cure?