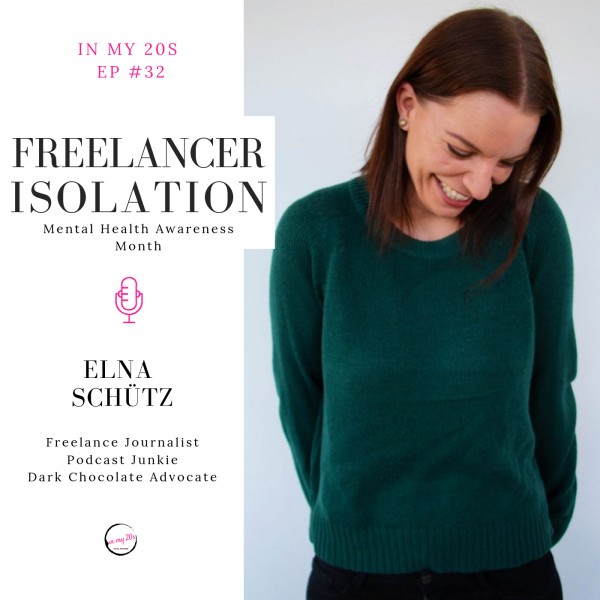 Freelancer Isolation featuring Elna Schütz | In My 20s #32
Episode #32 of the "In My 20s" podcast features, journalist and podcaster, Elna Schütz (@elnaschutz). In this episode Elna speaks about her decision to become a freelancer and particularly focuses on some of the mental heal affects of freelancers who face Freelancers Isolation. We also discuss her 20s journey and Elna speaks about her quarter life crisis.

October is Mental Health Awareness Month! This month the In My 20s podcast will be featuring four back to back episodes focused on mental health. 🧠

The "In My 20s" podcast is an honest conversation on self-discovery featuring the next generation of leaders in their respective industries. Each episode brings a unique perspective on topics impacting the lives of various individuals as they navigate life, love, work, purpose and the the quarter life crisis.