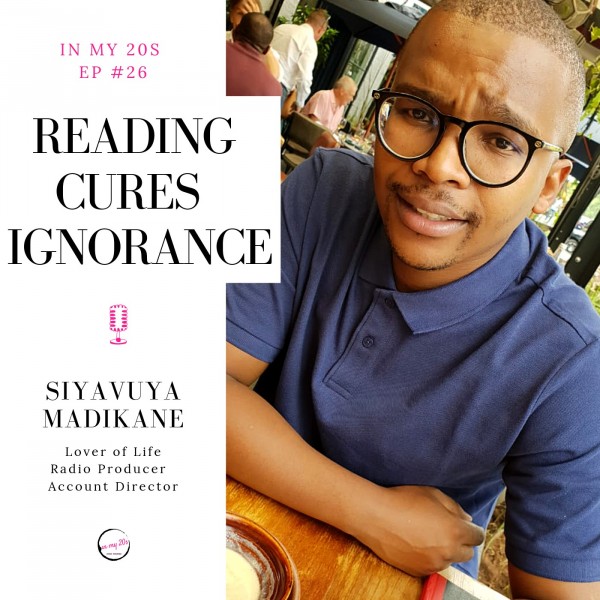 Reading Cures Ignorance Featuring Siyavuya Madikane | In My 20s #26
Episode #26 of the "In My 20s" podcast titled "Reading Cures Ignorance" features Siyavuya Madikane who discusses the importance of not just reading but as Africans, reading African literature, to better understand our history and who we are. He also explores how the power of reading allows you to travel to places you've never physically been to.

The "In My 20s" podcast is an honest conversation on self-discovery featuring discussions with people in their 20s who are navigating various aspects of their lives.