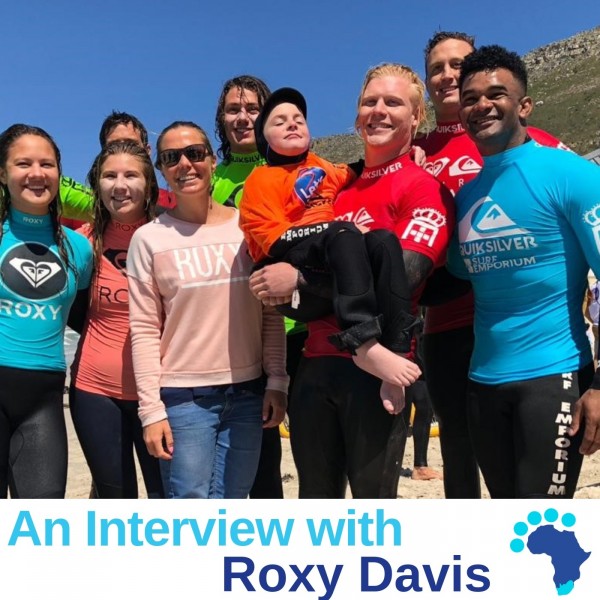 14 - Surf's Up with Roxy Davis
Lois Strachan chats with 8 x South African Surfing Champion, Roxy Davis about Surf Emporium's adaptive surfing clinics. Surf Emporium Muizenberg is the only officially SSA accredited Adaptive Surf School in South Africa.

Roxy founded her Surf School in 2002 with an umbrella on Muizenberg beach and a clear vision of where she wanted to go with the concept. Her dreams became a reality far sooner than she had anticipated.

An Adaptive Surfer is a surfer with a disability, including but not limited to, paralyses, cerebral palsy, blindness, amputations etc. These are just some of the many physical challenges that they overcome to share the stoke of simply catching waves (and invariably trying to ride them better). Adaptive Surfing, as a sport, has been rapidly growing & Surf Emporium are dedicated to assisting with this growth both locally and nationally. Adaptive Surfing aims to show people living with disabilities that surfing is a possibility and to make it a possibility.

For more information, visit www.surfemporium.co.za or contact Roxy Davis on roxy@surfemporium.co.za

Our spotlight section features the Sea Point Promenade as an accessible place to visit.

This episode was edited by Craig Strachan using the Hindenburg editing software.