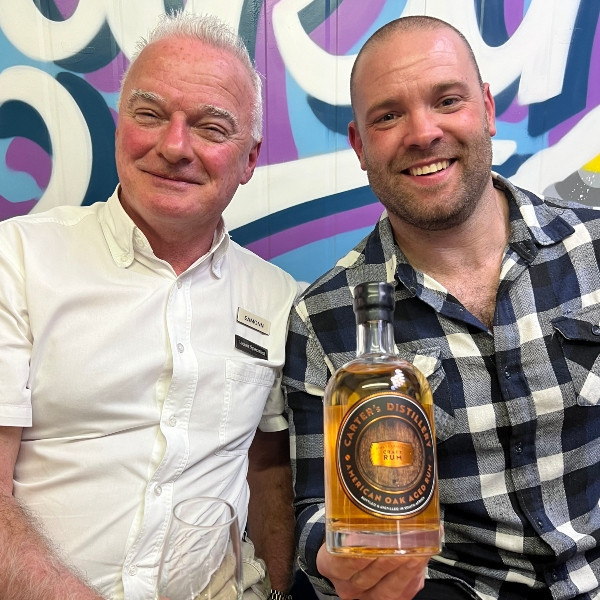 Eamonn Dowling from Tops@Lifestyle and Jody Hourquebie from Carters Distillery
Carter's Distillery creates premium, real craft rums using high quality, locally grown ingredients. We are passionate about crafting truly unique, meticulous spirits, meant to be enjoyed with friends.
White Rum
Our bright, smooth white rum displays aromas of tropical fruit and toasted caramel. Fresh, sweet and light bodied, it is as good served on the rocks as in a cocktail.
American Oak
The nose bursts with nutty, sweet aromas. A full bodied palate follows, with caramel, maple and Smokey notes. Smooth and golden, our rum concludes with subtle wooded flavours.
French oak
The nose is enticing with hints of vanilla, apricot and cherry. The Palate is rich and lively, with a long finish of chocolate and oak to round it out.