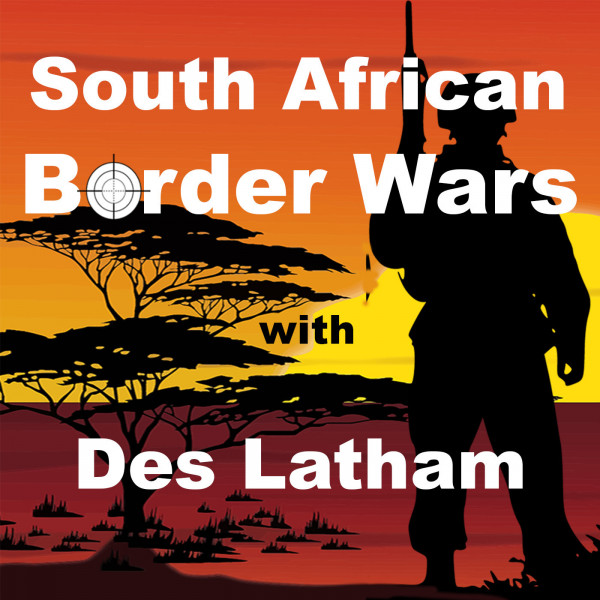 Episode 106 – Operation Packer/Tumpo 3 and Castro's obsession
More than two decades of conflict in Ovamboland and southern Angola had worn down South African military domination - tactical superiority was no longer certain.

The initial approach which had been innovative and inspirational, fast, seat of the pants and smart, had slumped into attritional raging bull blow for blow brutality.

It was March 1988, time for one last push by the SADF against their FAPLA enemy and their Cuban and Russian allies.

As you heard last episode, Commandant Gerhard Louw and most experienced officers of the Border War thought the overall plan to attack the Tumpo Triangle for the third time was a bad idea.

Jan Breytenbach called it truly misguided.
Cuban president Fidel Castro had made it very clear that he wanted the East bank of the Cuito River held at all costs. As long as the Cubans, Angolans and Russians held the bridgehead, it meant the SADF could not attack the town directly.

Not that this was the South African's aim - at least not their official aim.

The plan was merely to seize the east bank, cross over to the West side, blow up the bridge which would put an end to FAPLAs assaults on the UNITA held towns of Mavinga and Jamba. However, the Angolans thought that Cuito Cuanavale was the main target and so did many South African troops fighting against FAPLA. I mean, there was the strategic town right in front of them, do you seriously think that had the Angolan army broken and run, that the SADF would have stopped across the Cuito River?
So with that small diversion as a way of introduction, we rejoin Commandant Gerhard Louw and his ou-manne. IT's Four pm on Tuesday 22nd March 1988, and the attackers were heading towards FAPLAs well defended positions on the east bank of the Cuito River 32 Battalion and Groot Karoo Regiment troops were joined by UNITAs 4th Regular Battalion on the western slope of the Chambinga High ground sweeping the area and trying to blunt any FAPLA reconnaissance from moving east of the Amhara Lipanda flatlands.

UNITA spent a lot of time lifting mines, but it wasn't enough, more than 15 000 landmines awaited the SADF and this was going to lead to a lot of trouble for the Olifant tanks. Laid in layers, the Cubans had doubled up the fields of death by laying anti-tank mines along with 130mm shells, when these detonated, the effect would be biblical.