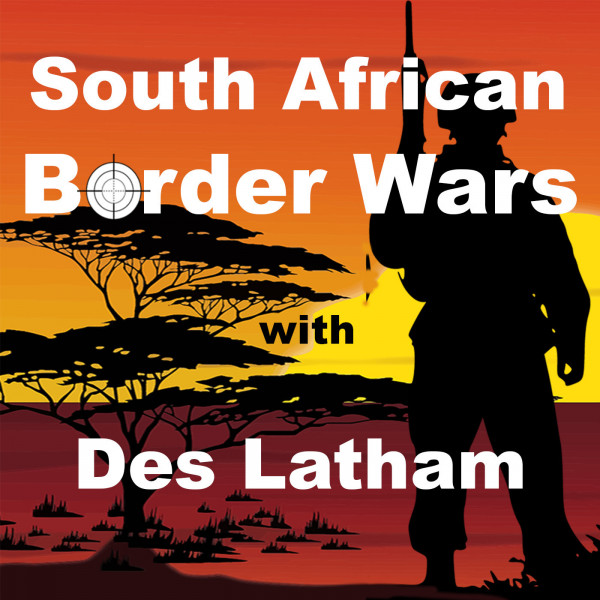 Episode 100 – FAPLA pushed from their positions along the Chambinga High Ground on Friday 13th
D-Day for the renewed attack on FAPLA's 21 Brigade was reset from January 5th to January 13th 1988 - a Friday, for those who suffered from triskaidekaphobia - a fear of Friday the 13th, it merely served to increase their worries.

4 SAI was now being led by Commandant Jan Malan who replaced Leon Marais, 61 Mech was under temporary command of Koos Liebenberg who'd relieved Mike Muller who had headed home for a six week break to move his home from Pretoria to Tsumeb.

UNITAs 3rd Regular Battalion was under command of former Portuguese army's General Demostenes Chilingutila - who was the rebel movements Chief of Staff and had decided to come and get more directly involved.

4 SAI and UNITA were going in from the east of the Cuatir River source, using the Chambinga High Ground while 61 Mech would squeeze through between 21 Brigade and 59 Brigades, then take up position on the heavily forested hillside.

As you'll hear, this became known as 61 Koppie and is one of those hills that appears to be a merely pimple on the landscape but one that turns into a major strategic position. The Koppie protruted just west of the Chambinga high ground, east of the Cuanavale River.

The koppie was 3 kilometers south of 21 Brigade's perimeter and north of the Dala River source, it was hemmed on three sides by rivers, and to the East lay the Chambinga thickets on the high ground. There are many small rivers that rise around the high ground east or south of Cuito and the Dala was one of these.

The landscape was going to feature as a kind of 3rd force in the upcoming battles, as had happened previously in the SADFs attempts at dislodging FAPLA from East of the Cuanavale and Chambinga rivers.
4SAI began it approach just after midday on the 13th, after the Mobile Rocket Launchers and G5s had softened up the two outposts - more than 300 rounds were pumped towards these FAPLA troops who numbered around 800. The SA artillery continued with 81mm and 120mm mortars, as the SA Air Force flew in, their incendiary bombs setting fire to the forest around FAPLAs position.