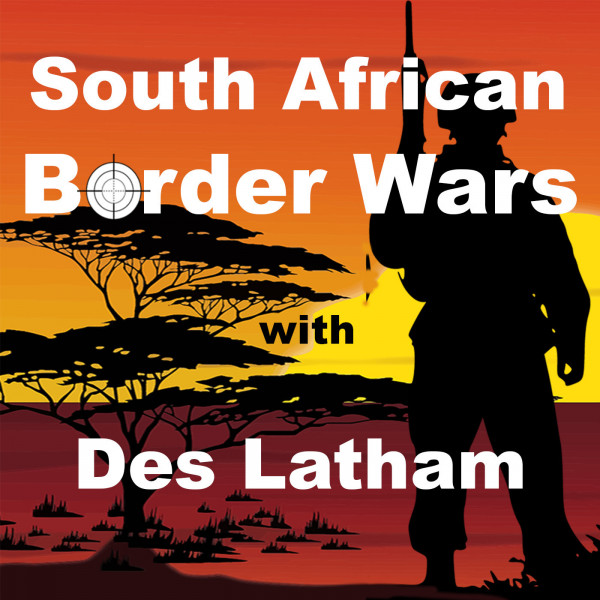 Episode 99 – The SAAF tests a top secret weapon while new recruits come to terms with giant moths and skulking MiGs
We're approaching the date of Operation Hooper, but first a bit of bad news for the SADF regarding disease. The heavy rains through November and December of 1987 had created a perfect breeding ground for the flies and mosquitoes that carried hepatitis and malaria.

This was impacting the morale let alone the operational capacity of the army. The replacement troopies were on their way by the 19th November but they had to receive additional training on the border before they were let loose on FAPLA.

FAPLA too was rearming itself, and new recruits were also arriving at 21 Brigade and other units stationed around Cuito Cuanavale. There was a real expectation building on both sides that something significant was going to happen over the next few months.

This kind of war couldn't continue, it had mutated from a low intensity guerrilla war ostensibly fought though Ovamboland to a conventional war fought exclusively in southern Angola.

The troops arriving to replace die the national servicemen had no idea what they were in for. This was an old trick of the SADF, most of these men only realised they were going into Angola once they were inside the country. The law stated that they had to volunteer to fight outside the country, but the SADF top brass had got around this by asking if the men were prepared to volunteer once they had crossed the border.

Had these troops not "volunteered", they would have left their brothers to fight with fewer hands. So it was a contorted and rather malicious psychological trick these blokes played on the minds of these youngsters - most of them 18 or 19 years old.
AS the SADF prepared for Operation Hooper, the SA Air Force was testing a new top secret weapon system on the Buccaneer S Mk 50, known as the H2, built by Kentron, a subsidiary of Armscor.

It was a 460 kilogram pre-fragmented, folding winged glide-bomb, controlled by a TV link between the bomb and the aircraft.

It was a simple form of missile, with a guidance unit in its nose with its own power generator, driven by a small impeller at the back of the bomb. An impeller is something like the rotating component of a centrifugal pump. A comms pod was carried under the opposite wing of the Buccaneer which setup the TV link - and the weapon could controlled after launch by its parent aircraft.