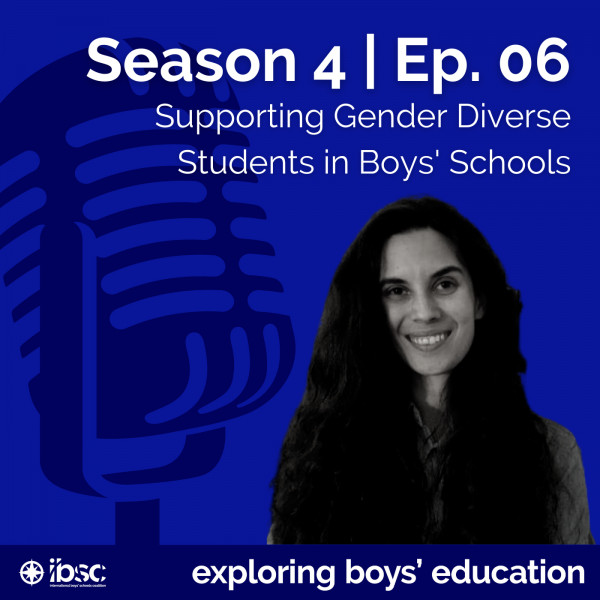 S4/Ep.06 - Supporting Gender Diverse Students in Boys' Schools
Hear sociologist and anti-violence advocate Ethan Levine (he/him) discuss supporting gender-diverse students in boys' schools. He shares his motivation for advocacy, highlights the importance of this work for all students, and addresses common misconceptions. Levine provides best practices for inclusive environments, mission statements, and language use while emphasizing the impact of policies that support gender-diverse students. This insightful conversation offers valuable guidance for educators and school administrators in boys' schools to create a more inclusive educational landscape.

IBSC Exploring Boys' Education music composed and performed by Tom DiGiovanni.