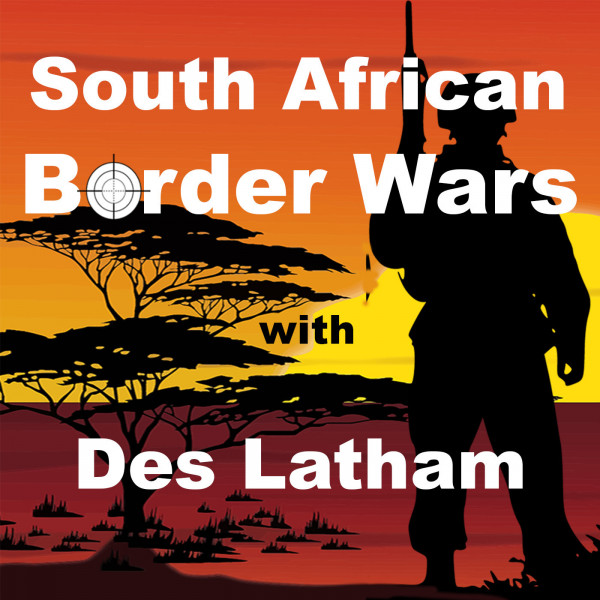 Episode 88 – Operation Moduler begins with T54/55s taking on Ratels at the Lomba
The first phase of Operation Modular has begun. 32 Battalion, the Recces and UNITA are facing 8 FAPLA Brigades in southern Angola, four of these have advanced towards Mavinga.

As you hear last episode, FAPLas 21 and 47 Brigade of about 3000 men were on their way to the Lomba River, north west of Mavinga.

Chief of the Army Lieutenant General Kat Liebenberg had written in his report before August 1987 that a physical attack on Menongue by the SADF would probably solve the problem of the FAPLA attack. But he also wrote that because of the SA Army's manpower shortage, this was not feasible.

To buttress Unita then, the initial group of 80 special force soldiers had been deployed along with anti-tank weapons to form tank hunting teams. This largely failed because the Angolans always deployed company's of men as screens around their precious tanks.

Colonel Jock Harris who was OC of 32 Battalion was writing furious notes about what he called the foolish proposals being adopted by Defence force top brass.

At one minute to midnight on 19th August, the SADF began fighting back with heavier stuff - firing a ripple of 96 Valkiri rockets at the FAPLA forces who were occupying a place called the Catado Woods.

32 Battalion's Harris had seen enough of this war, along with Jan Breytenbach who was now advising UNITA, to know a full-scale mechanised assault by an enemy when he saw one.

After the slow going of early August, FAPLA suddenly surged and the lead elements reached the Lomba River in early September.

The scene was set for the Operation Modular showdown.