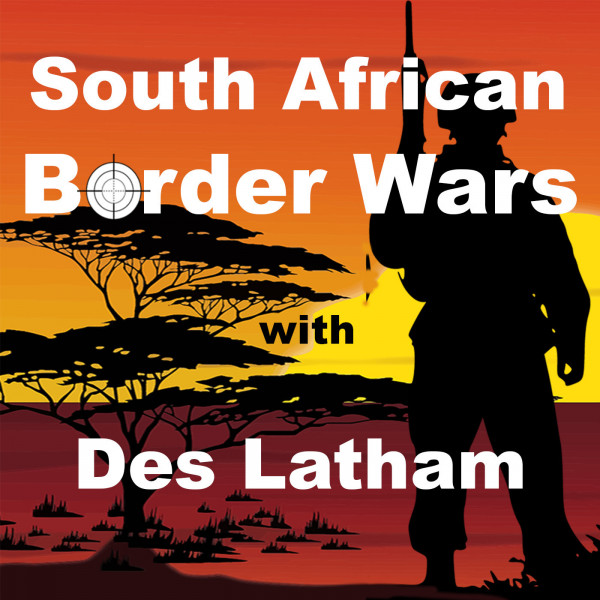 Episode 85 – Small teams missions behind enemy lines and the courage of 7 Med
We've heard about the 1 Recce and 4 Recce and the covert war throughout this series, and at times, I've included the voices or the individual stories where possible.

Unfortunately there is just not enough space and time to include everyone's personal views or their memories. However, in this episode, I'm going to concentrate on two specific Special Forces members because they epitomize two different aspects of the South Africans who were involved in this 23 year war.

The first instance is one that is chilling and horrific, where MPLA soldiers let their base instincts take over and when they realized they weren't getting what they wanted, lead to the execution of 7 Medical Battalion corporal, Bruce Fidler (Feed-luh) in September 1985.

The other illuminates the visceral and tractical elements of operating in an African bush scenario behind enemy lines with join Koos Stadler a year later in late 1986 as he collected reconnaissance information as an operator.

First, Bruce Fidler. His story exemplifies courage and has a more recent resonance because the unit he fought in, the 7th Medical Battalion, was involved in the infamous attack on South African paratroopers in the Central African Republic town of Bangui, in 2013.

For those who don't know this story, just a quick reminder. The SANDF was involved in peacekeeping operations in central Africa – and 200 paratroopers were surrounded in Bangui by at least 3 000 rebels. In a two-day battle, thirteen SANDF parabats died, but remarkably they are thought to have killed up to 800 rebels – all this without artillery, armour or air support. Afterwards, Corporal Mandla Maxwell Ngobese of the 7 Med was awarded the SANDF's Leopard Decorations – and like his predecessor Bruce Fidler, his was a case of extreme courage under fire.
Changing gear and moving forward to where we left off last episode, on 25th October 1986 the whole of 5 Recce had been congregated in Oshivelo training area just north east of Etosha Pan. Having spent time in the bush there myself, it is like any other part of Ovamboland, hot, flat, full of thorn bushes and snakes where the dust hangs in the air at dusk and coats your equipment – jamming automatic rifles and sticking in your throat.

This is just across the red line area, which divides the farmlands to the south – including the triangle of death - from the operational area in the north closer to the cutline. The Recces were training for something called Operation Colosseum which was a planned attack deep into Angola on SWAPO HQ in the Eastenr Front.

I'm using Koos Stadler's excellent book called Recce, Small Team Missions behind enemy lines as reference along with other source material for this episode.