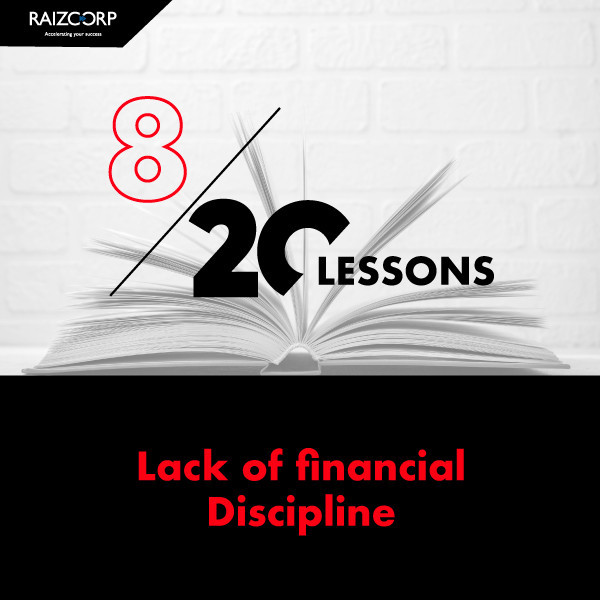 Lack of financial discipline
Your financial statements provide detailed information regarding the financial health of your business. Too many entrepreneurs fail to produce accurate and timely financial statements, which has a negative impact on the growth of their businesses.

As an entrepreneur, you need to consider the quality aspect of your financials: are they complete, accurate, and logical? These will not just appear; they are the result of strong financial discipline.

Join Allon Raiz for episode 8 of 20 Lessons Over 20 Years to learn more about the importance of producing accurate financial statements for your business.