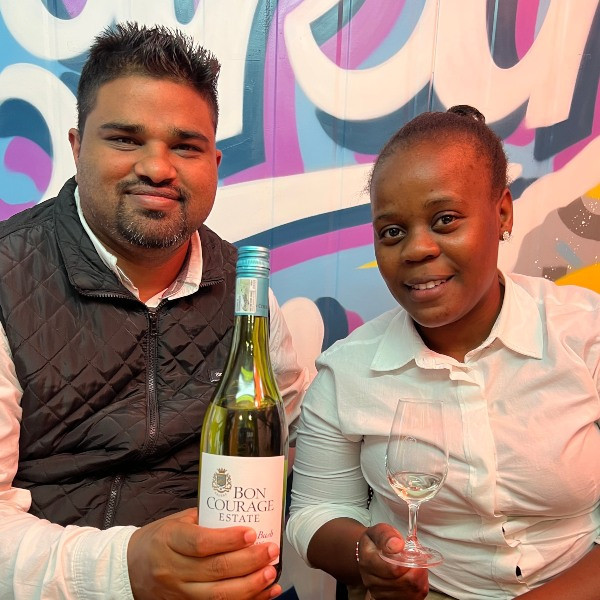 Leon Naidoo and Amanda Mthembu - Tops @ Lifestyle
Introducing another super Sauvignon Blanc from Bon Courage Estate - The Gooseberry Bush
Tropical guava and ripe tones of passion fruit flavours with hints of gooseberry. Crisp and dry with mouth-watering tones of passion fruit and tropical flavours. Made to be enjoyed now or within 18 months. Excellent with seafood, light pasta's or grilled lemon chicken and "loves" goats cheese and summer salads which include fruit.