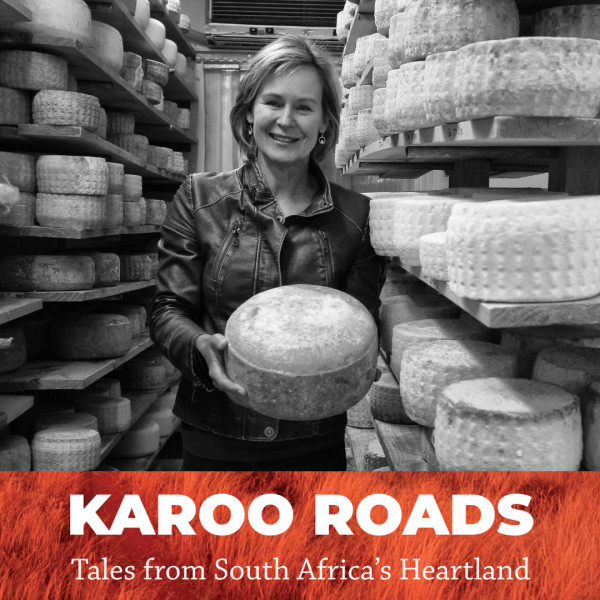 #3 Love, Drought and Cheese
Surviving hard times with faith, hope and a slice of Karoo Crumble...
By Julienne du Toit
'By 2019, the Karoo had been crippled by a six-year drought that had left the veld blackened, the dams emptied, and farming families destitute. Trucks criss-crossed the country with donated fodder in an effort to keep enough sheep and animals alive long enough to restart when the rains finally came.
Williston in the Northern Cape was one of the worst hit districts. Many farmers had no choice but to give up. Others, like Peter Schoeman of Langbaken Farm, found a way to hold on.
Peter and his wife Francy experienced the worst of the drought, but they also witnessed first-hand the strength of their community, the daily faith that kept everyone going, the kindness of other farmers around the country who sent aid.
The Schoemans and their workers survived in part thanks to a very unusual 'cash' crop in the Karoo. Francy is a cheesemaker. Throughout the drought, they were able to keep 12 Jersey cows thriving and producing milk, and every few days, they made a few dozen more wheels of cheese. Every week, the courier arrived to pick up wheels of cheese sent in refrigerated boxes around the country.
Finally, at the end of 2021, the drought relented. The long-awaited rains came, and the veld that had seemed dead sprang to life. The long-dry Sak River ran full, bank to bank. An elated Francy wrote: "The Karoo is laughing and dancing! The time for weeping and mourning has passed." '
...................................
For an insider's view on life in the Karoo, get the Three-Book Special of Karoo Roads I, Karoo Roads II and Karoo Roads III by Julienne du Toit and Chris Marais for only R760, including courier costs in South Africa. For more details, contact Julie at
julie@karoospace.co.za