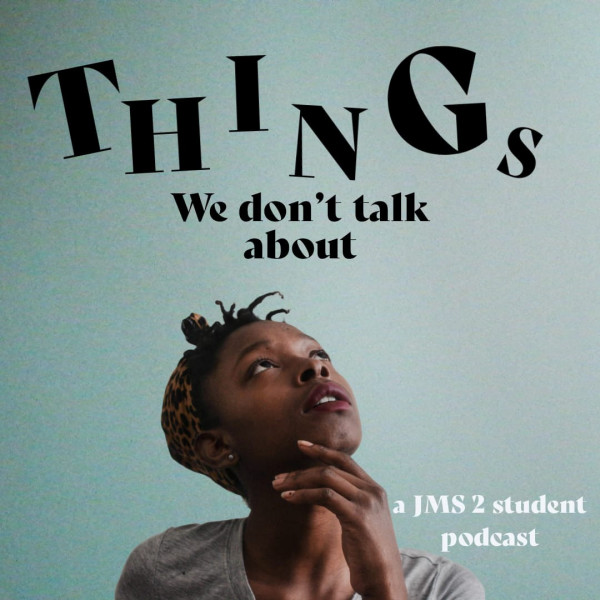 Things We Don't Talk About - Pilot
Show description:
Things we don't discuss is a podcast that brings forth topics perceived as taboo. Its focus is to dismantle controversial themes one conversation at a time. This podcast is created by a second-year podcasting group of students from Rhodes University in the Eastern Cape; who challenge the rules of society. As a group of creatives, we understand that all good or bad stories deserve to be told. When stories are told in their original raw state, a shift occurs in society. This podcast is home to the brave and opinion spitter(s) who are not afraid to say what's on their mind, from students who have a lot on their chest to professionals with theoretical views. Despite its forward heart-racing angle, the podcast is a platform created to teach. Each episode will unpack and tell controversial topics while highlighting their authentic truth.

Show notes
In this episode, we listen to students' and interviewees' thoughts about Lobola, surrounding the question; can women propose? Our host Fari Dangwa, introduces us to Dinning hall workers Xoliswa Hoyi, Ntombovuyo Zweni, and Trevor Mame. We also hear fromour guest, a JMS4 student, who shares her opinion about the topic. The first part touches on the question, "should women propose". In the second part, Sour guest shares her personal experiences as a new bride. The third conversation focuses on the JMS2 students, Zintle, Luviwe and Olwethu, sharing their reflections on their research.