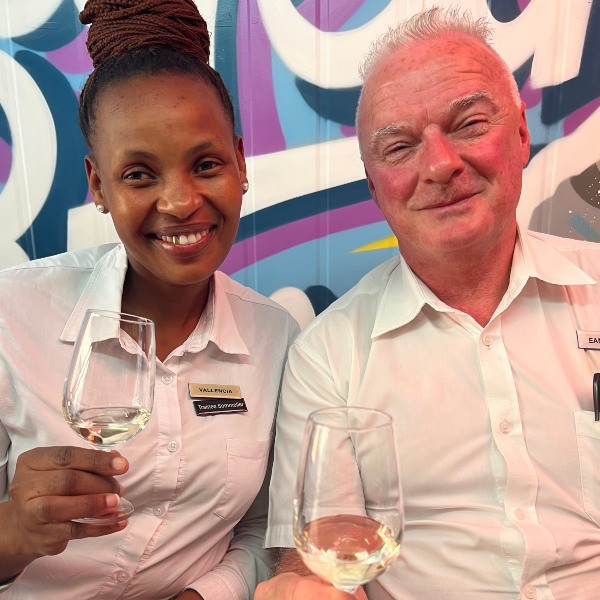 Valencia and Eamonn introduce Christiena Trousseau
Gentle aromas of elderflower and orange blossom are perfectly balanced with soft lime, passion fruit, green apple and a hint of freshly cut grass. Crisp and elegant, with a long vibrant finish.
The Sauvignon Blanc grapes are hand harvested early in the vintage and at night when it is coolest (between midnight and 2am). The grapes are picked over two
tranches – the first picking provides the grassy and elegant tones for our Sauvignon Blanc wines while the second selection provides the riper fruit for the
mid-palate that makes this wine so sought after.