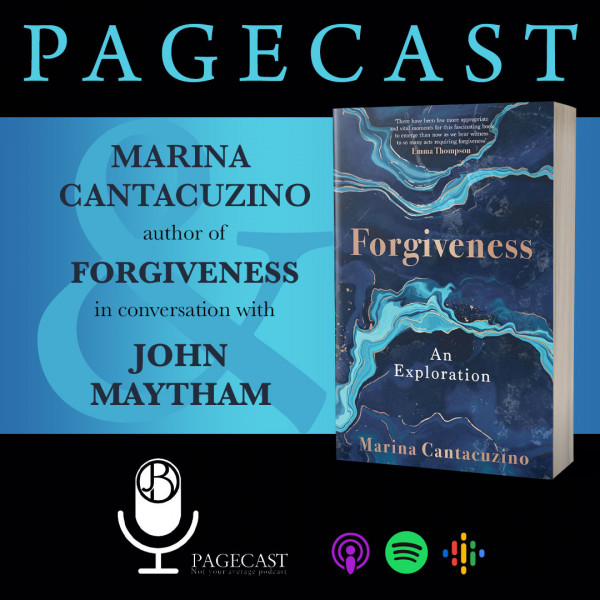 John Maytham in conversation with Marina Cantacuzino
I forgive you.

Three simple words behind which sits an intriguing and complex concept. These words can be used to absolve a meaningless squabble or said to someone who has caused you great harm. They can liberate you from guilt, or consciously place blame on your shoulders.

Forgiveness can often be perceived as saccharine and overtly religious, something just for the spiritually superior or mentally strong. But really it is a gritty, risky concept that is so often relevant to our ordinary everyday lives. Forgiveness explores the subject from every angle, coming from a place of enquiry rather than persuasion, presenting it as an offering, never a prescription.

Marina Cantacuzino seeks to investigate, unpick and debate the limits and possibilities of forgiveness – in our relationships, for our physical and mental wellbeing, how it plays out in international politics and within the criminal justice system, and where it intersects with religious faith. Cantacuzino speaks to people across the globe who have considered forgiveness in different forms and circumstances. She talks to a survivor of Auschwitz; to someone who accidentally killed a friend; to people who have lost loved ones in acts of violence; to a former combatant in The Troubles as well as to the daughter of someone he murdered.

Through these real stories, expert opinion and the author's experience from two decades working in this field, the reader gets to better understand what forgiveness is and what it most definitely isn't, how it can be an important element in breaking the cycle of suffering, and ultimately how it might help transform fractured relationships and mend broken hearts.

Marina Cantacuzino's background is in journalism. Her work has appeared in most mainstream publications in the UK, plus many magazines both home and abroad. Having co-authored several books on subjects close to her heart, from HIV to disability, she is also a regular blog contributor to The Huffington Post. In 2003, in response to escalating global conflict, Marina embarked on a very personal project collecting stories in words and pictures from people who had lived through violence, tragedy or injustice and sought forgiveness or reconciliation rather than retaliation or revenge. From this she created 'The F Word' exhibition: a collection of images and personal narratives from around the world exploring forgiveness and understanding in the face of atrocity. The success of the exhibition, which launched in London in 2004, led to Marina founding The Forgiveness Project.