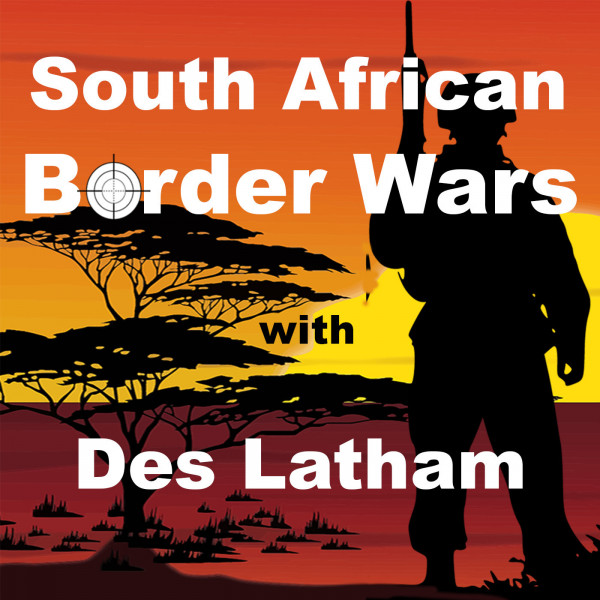 Episode 71 – The Battle of Cuvelai II: Bundu-bashing into Soviet T54/55s
It's the first days of January 1984 and Operation Askari has hit a few hiccups.

Task Force Victor failed to take Cuvelai in the first Battle for the town at the end of December as you heard last episode and Combat Team one had been mauled.

Both Combat Team 1 and 2 retreated two kilometers north west of the town then turned and headed south west where they bivouacked about 17 kilometers away from the Cuvelai, deciding what to do next. Some members of the Task Force began to talk about heading back to the border, and if their vehicles ran out of fuel, they openly spoke about abandoning them and walking to the cutline.

At least one Captain involved in this discussion decided to ignore his NCOs comments according to veterans of the battle.

The muddled manner in which the first attack on Cuvelai had been carried out was plain for all to see. Some later suggested the thick vegetation had created navigational challenges, which was true. No officer in his right mind at this point would have accepted a renewed attack along the same route – FAPLA was ready and waiting and this would have been a silly tactic. Unfortunately, this muddling was going to continue through into the Battle for Cuvelai part II.
After regrouping, SADF headquarters had radio'd Task Force Victor commander Piet Greyling and told him to turn his men around and renew the assault. He had other ideas.

Many of the troops had been mentally battered and some point blank refused. The SADF was an organization that in some ways reflected the style of warfare conducted by the Boers during the Anglo-Boer War. When ordered to press home a full frontal attack against a heavily armed enemy in an entrenched and well defended position, they refused, it's better to live to fight another day they said, like their ancestors.
Just because the politicians were in a rush to show some kind of advantage over the Angolans, it didn't mean having to throw your life away they said.
Greyling was in an invidious position. The intelligence he'd received concerning the first attack was substandard to put it mildly. Recces had not realized how many T54/55s tanks ha been sent to the border, and the South Africans had miscalculated when it came to attacking positions protected by the feared 23mm and 14.5mm anti-aircraft guns. At this point the SADF needed a scape goat so General Georg Meiring relieved Greyling of his command and sent him home.
Commandant Ep Van Lill was sent to replace Greyling and Sector 10 commander and Operation Askari OC Brigadier Joep Joubert and General Georg Meiring who was Chief of SWA Territorial Force both briefed Van Lill before he flew in to join Task Force Victor. But he did have some good news, Combat Group Delta was going to detach from 61 Mechanised Battalion and join Task Force Victor.