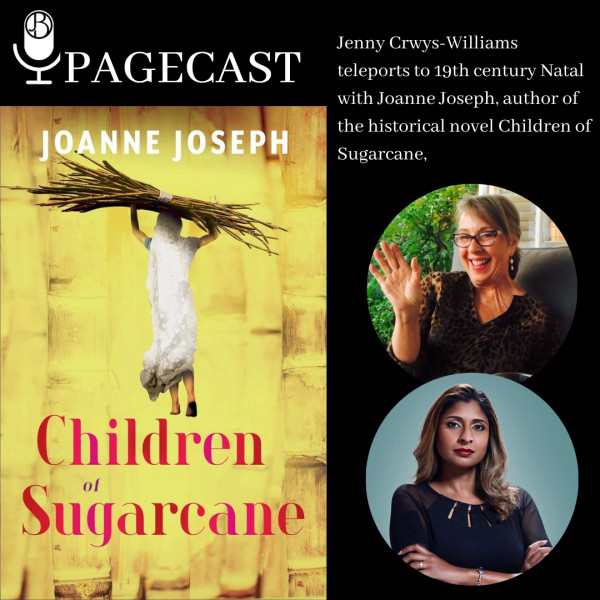 Jenny Crwys-Williams chats with Joanne Joseph, author of Children of Sugercane
Jenny Crwys-Williams teleports to 19th century Natal with Joanne Joseph, author of the historical novel Children of Sugarcane, which conjures the world of and female indentured migrant from India.

Children of Sugarcane is Joanne Joseph's first work of fiction. Joseph is an established South African media personality and bestselling author, with over 20 years of experience. She has hosted prominent radio and television shows for major broadcasters, including the South African Broadcasting Corporation and Primedia House. Her book Drug Muled sold over 10,000 copies.

Jenny Crwys-Williams has been identified with books, reading and authors for most of her career. For 27 years Jenny featured books, fiction and non-fiction, on her daily Radio 702 show, covering, as she says, 'every topic under the sun. I have been enveloped by the richness and knowledge I've gained through reading and being immersed in the book world'. A further 4 years at Kaya959 broadened her reading, mostly on African topics.